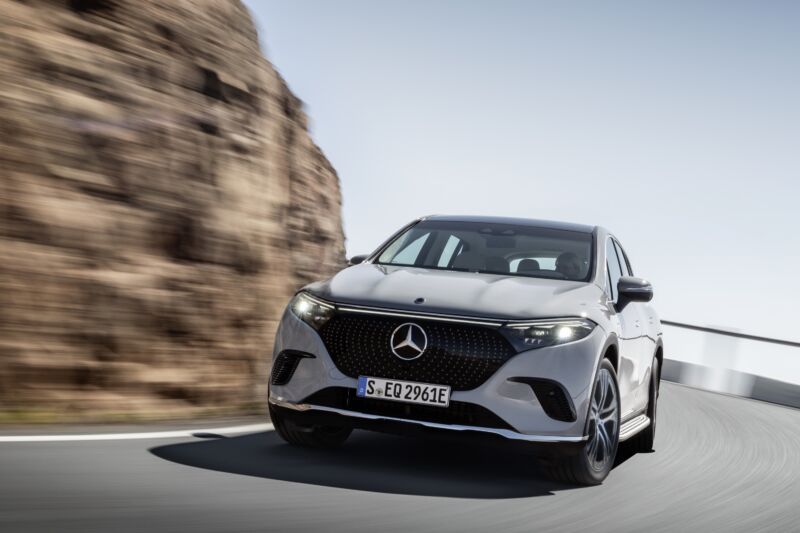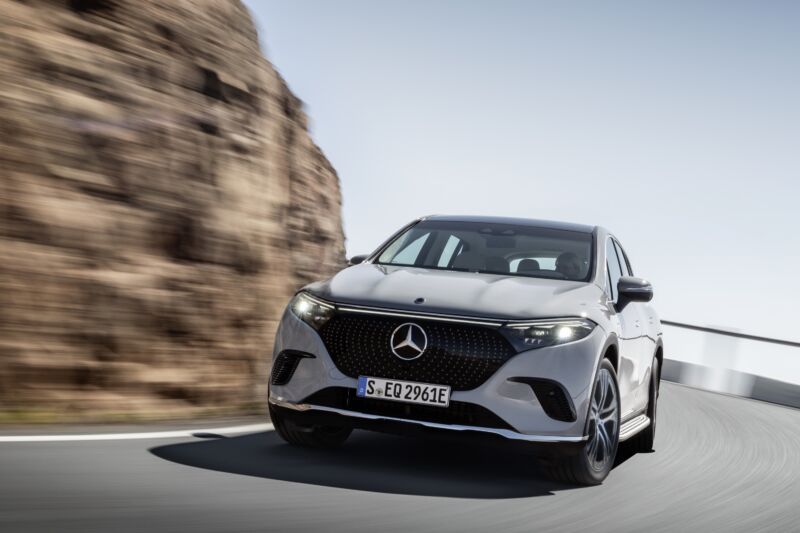 The next all-electric Mercedes-Benz was revealed on Tuesday morning. It's called the EQS SUV, and the name says it all—after releasing two sedans, the company's latest electric vehicle will be a large SUV with up to seven seats.
The EQS SUV will come to the US in two powertrain configurations. The cheaper of the two will be the single-motor, rear-wheel-drive EQS 450+, which generates 355 hp (256 kW) and 419 lb-ft (568 Nm). The more powerful EQS SUV is the twin-motor, all-wheel-drive EQS 580 4MATIC—this one packs a combined 536 hp (400 kW) and 633 lb-ft (858 Nm) from its permanently excited synchronous motors.
The single-motor and twin-motor EQS SUVs use a battery pack of the same size, in this case, one with a useable 107.8 kWh. That should be sufficient for a WLTP range of more than 373 miles (600 km)—an EPA range estimate should follow as the EQS SUV gets closer to arriving in the US toward the end of 2022. Mercedes seems pretty sure of its battery, too; its warranty covers 10 years and 155,000 miles (250,000 km) rather than the industry-standard eight years or 100,000 miles (160,000 km).
Read 4 remaining paragraphs | Comments